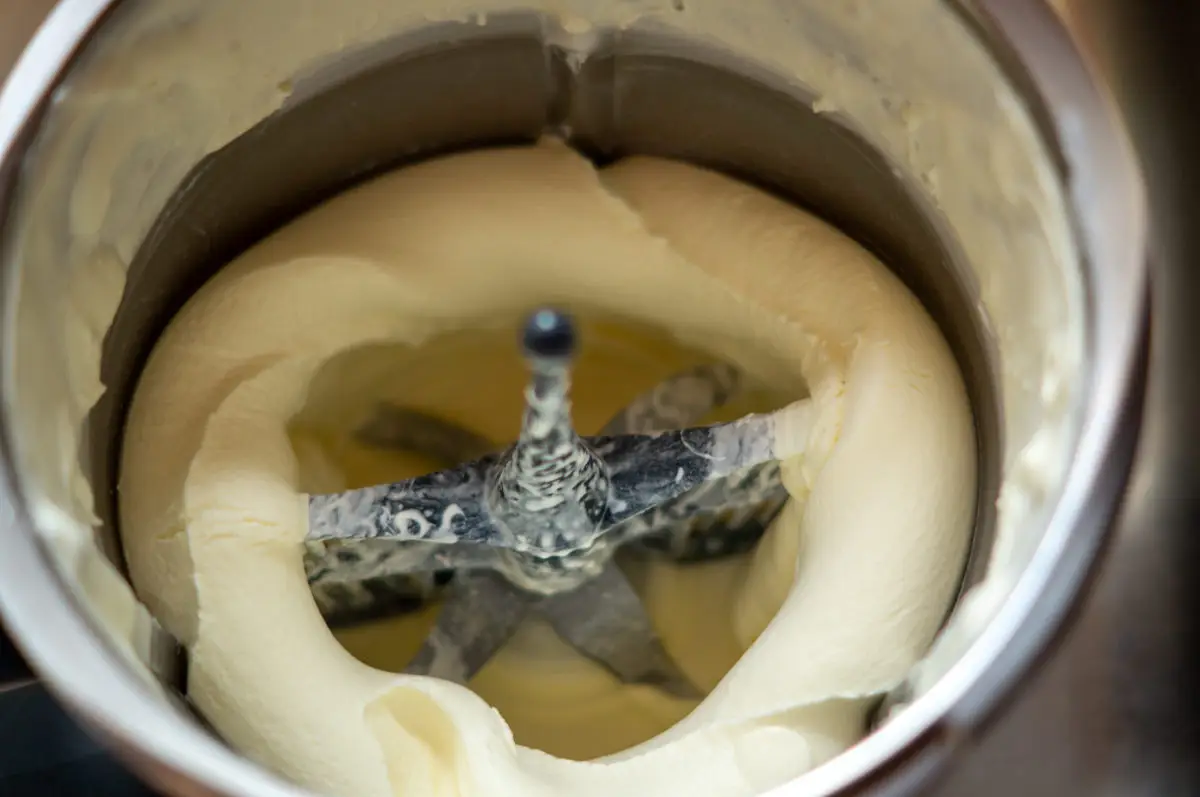 Whipping cream in the Thermomix® is guaranteed to succeed!
1. Basic Recipe
How to Whip Cream in a Thermomix®
Want to whip perfect cream in the Thermomix® from now on? Nothing could be easier! You can find the recipe here.
Instructions
Place the cream in the mixing bowl, insert the whisk attachment and whip on speed 3 to 4, under observation, until the desired consistency is reached. 
Notes
Tip: With this recipe, you can use 200 to 600 grams of cream in one go. 
Nutrition facts
Serving:
200
g
Calories:
514
kcal
Carbohydrates:
25
g
Protein:
6
g
Fat:
44
g
Saturated Fat:
28
g
Sodium:
16
mg
Sugar:
16
g
Vitamin A:
1370
IU
Calcium:
202
mg
2. Whip large quantities of cream in the Thermomix®.
Add 600 to 1400 g of iced cream to the mixing bowl and whip on speed 10 until the blade comes to nothing. Do not use a whisking attachment!
3. Chill the mixing bowl!
A well cooled mixing bowl makes whipping the already cold cream much easier. It is not necessary to place the bowl and knife in the freezer. Rinsing with ice-cold water is perfectly sufficient for this!
4. Beware of Butter!
Keep a close eye on the whipping cream as it processes in the Thermomix®! Otherwise, in the blink of an eye, the cream may be whipped into butter instead.
5. Listen to the sounds
After a few tries, you'll soon get the hang of it! As soon as you hear that there is no more liquid left in the mixing bowl, the cream is whipped.
6. Play it safe!
Use our secret weapon: cream stiffener. Add it to the cream while it is still in liquid form and whip it for a stable consistency.